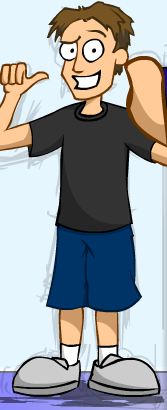 Information
I'm Jeffrey Faden, an 18-year-old student at UC Santa Cruz. I draw comics, compose music, and design websites. I enjoy the BEMANI game series, webcomics, and RPGs. I'm honest and anything but enigmatic. You'll find comics, music, no friends-only posts, barely any quizzes, and occasional bouts of introspection in my journal. Enjoy, and add me to your friends list if you so desire.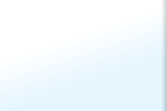 No more LJ

December 16, 2010. 11:21 AM.



I've decided, what with the incessant insertion of ad scripts into my ad-free page, the lack of usable features, the rapidly-diminishing community, and the always-hovering notion that people who post on LJ are drama whores stuck in the past, I've decided to move my blog.

The new URL is http://jeffreyatw.com/blog, and for those of you using LiveJournal, you can continue to follow my blog entries by subscribing to jeffreyatw_feed. This feed will always point to my blog, even if I move it to my domain or elsewhere.

So long, LJ, and thanks for all the phish!
Social media

December 14, 2010. 2:05 PM.



A few nights ago, I went to Ümloud, a charity event at DNA Lounge. They had a raffle, and I bought a few tickets. The lady selling the tickets happened to have a Square device on the phone she was using to accept payment, and I thought it was so cool that I decided to pay by card instead of cash. Shortly afterwards, I received my fancy email receipt and tweeted about it.

Since then, that tweet's been retweeted by Keith Rabois, an investor recently hired by Square, and I've been followed/mentioned by Sangeeta Narayan, a recruiter also working for Square. This is part of a social media strategy, that's for sure, but I really wonder if scouring the Internet for nobodies like me and boasting about it on your Twitter stream is really an effective use of time.

I'm assuming I'm being used as yet another example of a satisfied customer, thereby enforcing the strength of their brand. That's fine - they can use something I've publicly posted on the Internet - but I'm sure there are other, more influential Twitterers (companies that use the product, for instance) who can be courted and formally quoted. I guess more press doesn't hurt... but for someone like me who has seen social media make its place on the Internet, the simple act of being retweeted by an investor gives me an uneasy feeling. If you're going to subjugate me as a consumer, I'd prefer you do it in private, like it used to be in the good ol' days.

The weirdest part, though, is the fact that the recruiter wants to talk to me. What more could they possibly want from me? I called the thing "fancy" and that I'm "fond" of the payment method. Do they want to mail me release forms so they can put my quote on their website? Or, since this person's a recruiter, does the mere fact that I put "web developer" on my Twitter profile bio mean that they want to hire me for their web software engineer position? Why would simply using and talking about their product make me cut out for that position? That's like hiring someone who likes eating McDonald's to work as their VP of marketing (shudder).
Cool quote bro

December 3, 2010. 11:40 AM.



"Neither the full-body scanners or the enhanced pat-downs are making anyone safer. They're more a result of politicians and government appointees capitulating to a public that demands that "something must be done," even when nothing should be done; and a government bureaucracy that is more concerned about the security of their careers if they fail to secure against the last attack than what happens if they fail [to] anticipate the next one."


The most concise and accurate analysis about the whole TSA debacle that's currently making waves in the media. Bruce Schneier has been writing a few (very similar) essays about this, and they are all required reading. You must be prepared to discuss them in tomorrow's class, or you get an F. >:[
Europe Travelog

November 20, 2010. 1:33 PM.



Since I still use this as my official journal, I thought I might as well plug a tumblelog that Anna and I have been keeping together:

http://dervoyage.tumblr.com/

We're already back by this point, but read through and look at the photos, if you haven't already!
Sonic 4 review

October 11, 2010. 11:43 PM.



Sonic 4 is pretty much what I expected it to be: a rehash of the Genesis Sonic games in 2.5D with one or two new gimmicks, and most of the flaws that come with modern Sonic games: sub-par level design, frustrating bottlenecks, and a misunderstanding of the physics that made the original Sonic games fun.

That's not to say it's not worth playing - it's a fine addition to the Sonic library, but I'd say it's not as good as Sonic Rush or Sonic Rush Adventure.

Being episodic, the game has only 4 zones, but each has 3 acts and a separate boss battle. The zones are basically Green Hill, Casino Night, Labyrinth, and Metropolis, but with new names. There are no new enemies - just ones from the first two games. The stages play almost exactly like the old ones, with the exception of a fun card-based stage in the casino zone, where you run through, on, and over cards which reward you richly with coins and extra lives. You have stage select access after you beat the first act of the first zone, which makes the game somewhat non-linear - but you'll probably end up playing it from start to finish anyway.

The special stage is from Sonic 1, only you rotate the stage itself instead of moving Sonic around. I preferred it the old way. The final boss (spoilers I guess) is Mecha Eggman from Sonic 2, only it drones on for about 4 times as long and throws some very unfair punches your way.

As for the misunderstandings: it seems like the entire team that put this game together forgot that the original Sonic games were all about momentum - when Sonic starts rolling or flying through the air, you don't need to control him to keep moving him forward. Instead, this game has you basically holding down the D-pad at all times in order to get Sonic to move. Otherwise, Sonic rolls to a stop extremely quickly. That's not how the game is supposed to play. Not even the Sonic Advance or Rush series made this mistake.

Sega might have changed the physics around because of the addition of the homing double jump, which is really a game-changer, I guess you could say. You use it all the time. You have to. If you don't, you're in danger of falling down a pit and dying - and there are a lot of unexpected pits in this game, echoing the poor level design rampant in Sonic Advance. There are some truly frustrating parts that took me 5 lives to get through, when they really shouldn't have.

There's no voice acting in the game, which is intentional - it's supposed to appease old-time fans (duh, the entire game is nothing but a giant appeasement), but there are times at which it almost seems as if Eggman is having a dialog with Sonic, where he flails around for about 10 seconds and you have to wait for him to finish not saying whatever he's saying. It's a little awkward. The music is also kind of awkward - you're supposed to be reminded of the synthy stuff from the Genesis titles, but I'm just not feeling it. It could have done better with a recorded soundtrack, or more realistic instruments. I guess I should just be happy that it's not another rap-rock debacle.

If you're a long-time Sonic fan, I'd say get the game. $15 (Wii) is a little steep for a downloadable title, but it's a nice thing to have in your collection. I think I'll get episode 2, but I truly hope they'll work out the physics and level design problems - not really holding my breath, though.
Final Fantasy XIV Impressions

September 16, 2010. 11:18 PM.



I played Final Fantasy XI for about half a year back in 2004 so I definitely wanted to try FFXIV while it was still in beta.

I am quite disappointed!

Let's start with the main bit: the game is way too much like FFXI. I understand that Square Enix was trying to reach some sort of balance of new and old, and tries to stay true to FF roots by reusing themes from games past (in this case: the same races with new names), but I think they could have created an entirely new world instead of taking an old one and multiplying the polygons by a few.

The locales are also not as imaginative as I expected them to be. So far I've traveled two cities, a forest, and plains, and they're... well, boring. Limsa Lominsa (my starting place) is a city spanning coastal rocks, but it's bland as hell. Its outskirts are green with gray rocks, forever, with not much variation. The only way you can really tell one place from another without the usae of a map is by seeing how far away you are from a big city.

The game's graphics don't feel optimized. In fairness, my computer's starting to dip into "low-end" territory (GeForce 8800 GTS 512), and the game is still very playable, but things still feel sluggish, overall. Low frame rates, especially compared to something like a Source Engine title.

And talking about sluggish - I can barely use the UI! The mouse just drags along the screen like molasses, trying to buy/sell items is nigh-impossible due to the game seriously freezing up when you try to navigate from menu to menu, and this clumsiness also translates into battle, where it's exceedingly difficult to select enemies or party members. The unresponsive UI alone is reason enough for me to stop playing the beta, for free.

More reason to not buy the game: it seems as if you can run out of things to do quite easily. You're only allowed to initiate 8 quests in the period of 48 hours. Maybe this is just a beta thing, but, uh... I can complete 8 quests within the period of ONE hour. Does Square Enix honestly want people to play an MMO, one of the most addictive electronic things you can do, for only one or two hours every two days? Do they expect the player to take up the rest of the time trying to craft shit and work with the clunky UI system to set up a bazaar?

The beta provides almost zero documentation about how everything works, and I hope - for the sake of people who will actually buy the game - that this improves by the time it's released next week. But I'm still totally in the dark about the most efficient way to make money in the game (there is no Auction House system), whether it's better to solo or party up, why the game seems to put so much emphasis on working on multiple classes rather than focusing on a main one, etc. etc. etc.

Did I mention that the game still crashes regularly?

The whole game seems unfinished and poorly thought out in a number of ways. It's a shame that Square Enix has decided to proceed with the release rather than spending more time working out some serious kinks. Hopefully the poor experience by early adopters won't detract players who try picking it up down the road when (if?) FFXIV has got its shit in order.
Website Review: Treasure Island Music Festival 2010

July 13, 2010. 11:25 AM.



soygirl mentioned she liked reading my rants on how websites are built, and since I'm in the website-building business, it makes sense that I'd have some insights on what's what. This is not to say that I'm an authority on how sites should be built, nor am I the only one spending time nitpicking. There are sites that focus on the whole package, like Sitecritic.net and Web Pages That Suck - both of which, for some reason, have pretty bad UI - but are thorough and well-written. As a developer, not a designer, I'll try to focus mostly on use of code, and how websites that look just fine could greatly benefit from a bit of code rewriting.

(I don't know if I'm going to write even more than one of these, so I decided I'd stick this on my personal blog for now.)

The lineup for the 2010 Treasure Island Music Festival was released yesterday. I'm pretty excited about everything on day 1 (being more of an electronic than indie guy). The color scheme for this year is a little strange (reminds me of a rotten fruit salad) but otherwise I like the design they're going for. I was a bit appalled when I took a look at the code and a hodgepodge of tables jumped out at me.



There's a myth that the <table> element is an awful, taboo, even deprecated thing that shouldn't even be thought about when it comes to putting a site together. It's false: <table> is great for, well, tables. Spreadsheets. Charts of data. Anything that can be logically arranged in rows and columns. But I don't see any spreadsheets on this page:



In fact, I don't see any rows or columns at all, in a traditional sense. I suspect tables were used to "speed up" development, as this reeks of a "slice and dice" job, where the developer was given a mockup and he decided, for some reason, to splice it into tiny bits and shove it into a series of convoluted tables with rowspans and colspans.

Bottom line: splicing is baaaad. I can't think of a situation in which splicing would be a good thing to do. When you splice a PSD into tiny images and scatter them throughout a page, you do a few things:

You waste time taking apart an existing design and putting it back together, when you don't have to
You make a page hard to maintain - what if the design changes?
You increase the amount of HTTP requests by a buttload
You doom a page's SEO value by increasing load times, removing any opportunities to make a page semantic and machine-readable

The developer, instead, could have exported the entire design as a single PNG (oh god, I just noticed that they're all GIFs), set it up as the background of the main site container, and overlaid some absolutely-positioned lists, whose text content is hidden via CSS. That is to say, the site with styles disabled would look something like this:

Treasure Island Music Festival

LCD Soundsystem
Deadmau5
etc...

Belle & Sebastian
The National
etc...

And with CSS implemented, the site would still look like it does above.

I am generalizing in one area, though, and that's with hover states. If you yearn for the days when your visitors could be whisked away to a magic cyberspace of interactivity, then I guess you gotta implement your danged hover states one way or another, so you do have to splice the PSD and save the images individually (or turn them into sprites, or something equally clever), and use CSS to specify what shows up when you hover where. Instead, this site uses a horrid cocktail of JavaScript and invalid HTML attributes (srcover? oldsrc???).

In general, this a site that, despite being functional and pretty-looking, makes me want to smack the developer upside the head. It lives in a world where <table>, <div>, and <img> are the only HTML elements worth using, substitutes CSS for deprecated/invalid HTML attributes, loads a million images when in a perfect world it wouldn't have to load any (web fonts! SVG! etc.!...), and sacrifices any chance of being accessible to search engine bots or those with disabilities (no meta tags, no alt text, not a hint of semantic HTML usage).

Boy, this was kind of therapeutic. If you found this at all interesting, feel free to send me some more examples. I'm looking to rant about recent, small-scale sites that aren't overtly horrible but could use some work. Or I'll find 'em instead.
Good thing I'm okay at puzzles

July 12, 2010. 5:29 PM.



My roommate locked himself out of our apartment, but noticed it before he left his building. After waiting around for his building manager, he decided to come down to my office building and pick up my building and apartment keys.

He's got a weird sleep schedule, though, so chances are he'll be asleep when I get home. I suggested that once he gets into the building and apartment with my keys, he picks up his key, puts my two keys inside the mailbox with his mailbox key, and I open up the mailbox with my mailbox key to retrieve my two keys.

As he was leaving I realized I wouldn't be able to even enter my building to access the mailbox if he had my building key, but then I remembered that my cell phone is also a key - I just use the numpad at the building door to dial my phone and unlock the door.

I took the elevator back to my office floor, and tried opening the front door to my office - locked. As a contractor, I don't have a keycard. Fortunately, a round of loud knocking alerted someone and they let me in.

My head hurts.
Old emails

July 8, 2010. 12:39 PM.



Damn I have used my LJ in the past month more than I have all last year. I guess I'm REALLY BORED.

So bored, in fact, that I will now share with you some ancient emails that are sitting in my Hotmail folders, titled "Important Stuff", "Cool Stuff", and "Family and Friends". I made these folders in 1996 and they have accumulated some real gems over time. Looking through them, I always wonder what these people were replying to or what I sent back to them, but alas, Hotmail didn't save sent emails back then.

I've removed some last names and email addresses. If you find an email of yours in this post and you want it removed, well, I'm flabbergasted and astounded that you actually found and recognized it, and sure whatever I guess I'll take it down.



(

A penpal letterCollapse

)




(

One of many 'is so-and-so still there' emailsCollapse

)




(

A second cousin quizzes me on cultureCollapse

)




(

A summer camp friend swaps some ROMsCollapse

)




(

I win a prestigious awardCollapse

)




(

I snub a blind date, it seemsCollapse

)




(

Another summer camp guyCollapse

)




(

Scroll buttonsCollapse

)




(

Virus attachedCollapse

)




(

I guess I used to email teachers I likedCollapse

)




(

Aw it's my grandma on WebTV :)Collapse

)




(

One of many embarrassing MIDI requestsCollapse

)




(

Narf, it's a BeatleCollapse

)




(

Another embarrassing MIDI requestCollapse

)




(

Goodbye HotmailCollapse

)




(

Pep talk from LobstCollapse

)



There are a few other greats that I haven't included due to length or because they were by James and I don't want to embarrass him too much.